Upcoming Events:
(click to open/close)
The How, Why and What of Executive Summaries - June 8th - London
Invitation to attend this free APMP UK June event in London
The How, Why and What of Executive Summaries
Speaker: Chris Milburn, Shipley
Kindly hosted by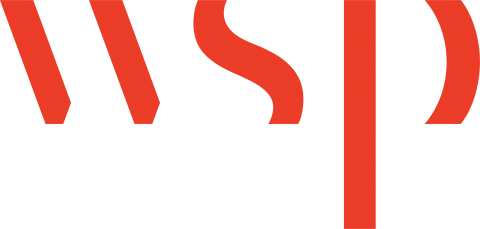 ---
The How, Why and What of Executive Summaries
This is another chance to hear Chris's very successful APMP UK Conference presentation.
The Executive Summary is the foundation of your proposal, so why is it written late, or not at all?
The Executive Summary underpins your business development process. As the interface between sales and the bid team, it conveys the strategy that will win the hearts and minds of your customer. It may be the only document key decision makers read, yet it is often left until last, a poorly written cut and paste which talks about you, not your customer.
This session will introduce a process you can use to guide salespeople through writing an executive summary by answering a series of questions.
Takeaway:
Attendees will learn how to get the sales team to write an Executive Summary (or give you the information you need for the task!)
---
Chris Milburn has been a freelance associate with Shipley Limited since September 2006. He joined Shipley full time in 2017 to market its suite of business winning products.
Chris has been an active supporter of APMP UK since he joined in 2007. He was a member of the board from 2010 until 2016 serving as Communication Director, Conference Director (2015) and delivered the first Symposium in 2016.


To book please follow this link:
https://www.eventbrite.co.uk/e/apmp-june-event-in-london-the-how-why-and-what-of-executive-summaries-tickets-43833990646
Hymans Robertson - 13th June - Glasgow
Hymans Robertson, 13 June 2018, Glasgow – Andrew Brookes & Chris Hopkins.

More details to follow.
Recruiting and Building a Bid Team - September 2018 – Manchester
Recruiting and Building a Bid Team - September 2018, Morsons, Manchester – Ceri Topham.

More details to follow.
Actions you can take to make our APMP UK events even better.
Events nationwide are organised by APMP UK members who volunteer their time to organise our monthly events (while being full time bid professionals and having families).
This includes sourcing and organising speakers, venues, ongoing promotion, administration and catering.
You can now help the events team in any of the following ways:
Let us know if you are unable to attend an event for which you have registered. Consistently, about 40% who register are 'no shows'. This impacts catering costs, creating name badges and importantly prevents people on the waiting list from attending.

We are all involved in the bidding and proposals industry and fully understand that our schedules change by the minute. We ask that you do your best to tell us if you can't attend.
Can you, or anyone you know assist in identifying a potential free of charge venue? In the south we accommodate between 50 and 150 people. Elsewhere these numbers are 20 – 50 and with your support, attendance will increase. We need venues in all areas of the country.
Could you speak at an event or have you seen a speaker you feel would benefit APMP UK members? If so, please tell us.
If increasing the frequency and coverage nationwide of monthly events is important to you, can you help with organising them?
All aspects of organising events are given comprehensive assistance, guidance and support. You will be part of a smaller local team with wider input and backup.
We currently have about 10 event volunteers around the UK. As the second largest APMP chapter worldwide, we would like to spread the workload, expand our coverage and bring meaningful quality events to our members in all areas.
FAQ
What's in it for me? This is an opportunity to learn, network with your peers, contribute to the APMP UK chapter and raise your profile within the profession.
What benefit is there in providing the venue? Increase recognition and awareness of your company or organisation and what it does. Demonstrate that you value professionalism and raise perception of a desirable workplace.
What if I want to help but can't commit? We welcome and value even sporadic assistance with events!
What skills do I need (what do I need) to help organise an event? There are a number of useful skills required, including writing interesting event descriptions, IT skills, organisational expertise, venue liaison and administration.
What if I offer to help and it doesn't work out for me? No problem – we will appreciate you having made the effort!
Presentation slides and member reviews from many of our previous meetings and conferences are available here: